Recovery System For Muscle Recovery
The recovery system VU-IPC01 is a professional equipment for muscle recovery, blood circulation, lymphatic drainage, body slimming and fatigue relief. Well-performance, good price, customized brand is available, well-accepted and promising in healthcare market...
Product Details
FACTORY DIRCTLY Recovery System for Muscle Recovery
The air bags in the boots squeeze your legs (or arm/ waist), mobilizing fluids and speeding up your body's natural process of filtering lactic acid, metabolites, and other debris that build up after exercise-induced trauma out of your blood.
The benefits:
+ air relax
+ fatigue relief
+ blood circulation
+ lymphatic drainage
+ body slimming
+ fast recovery muscle post exercise
more...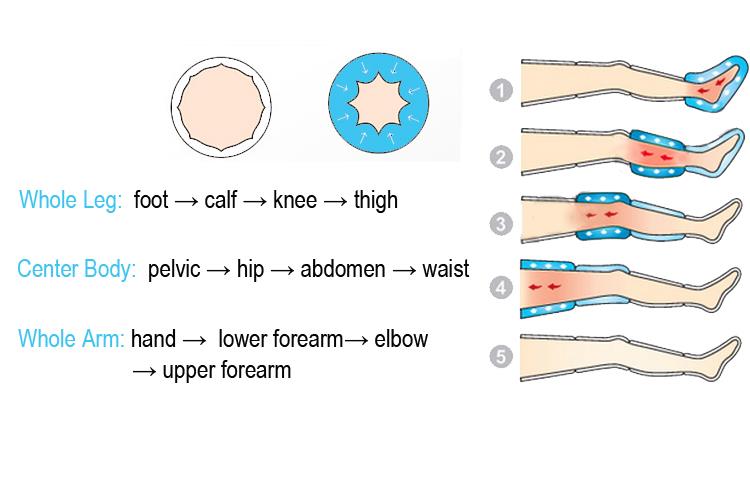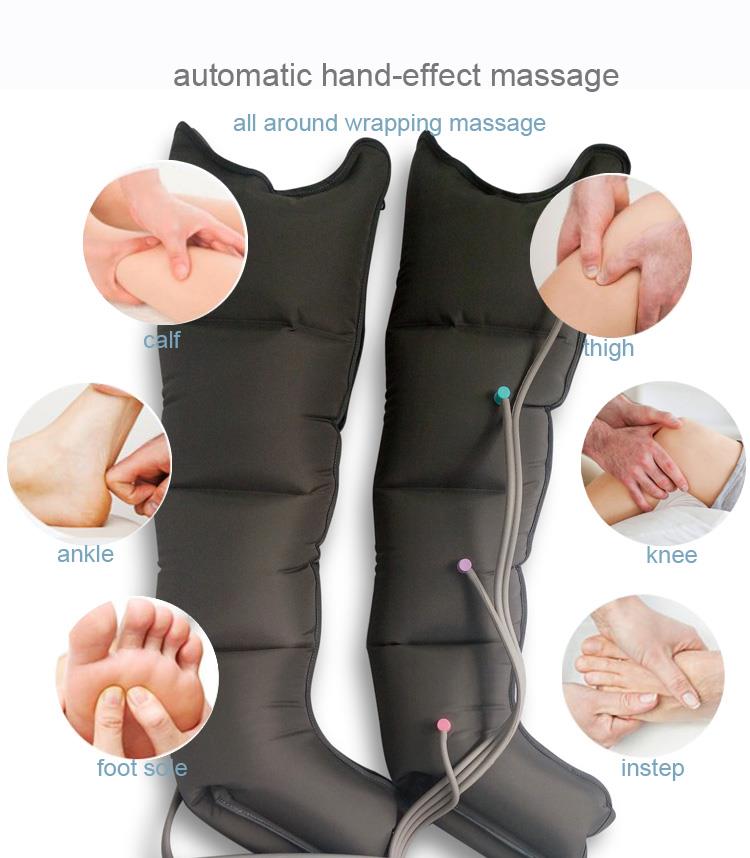 Specifications:
- Machine
Model No.: VU-IPC01

Warranty: 12 months for machine, technician service supports.
Chambers: 4 chamber
Pressure Range: 20~250mmHg
Treating Time: 0~30 minutes, or always on
Color: white + grey; other customized colors are available
1. choose the right plug and voltages for the machine.
2.Legs/ arm/ waist and widen zipper are available on request.
3.Choose the cuffs colors;
- regular color is available at flexible quantity according to stock.
- for customized color orange and black, minimum order quantity (moq) is 50 sets.
4. Choose suitable cuffs size
How to use the machine?
Easy operation, use it about 20~30 minutes every day,enjoy healthful life.
Product Details, makes customers feel good.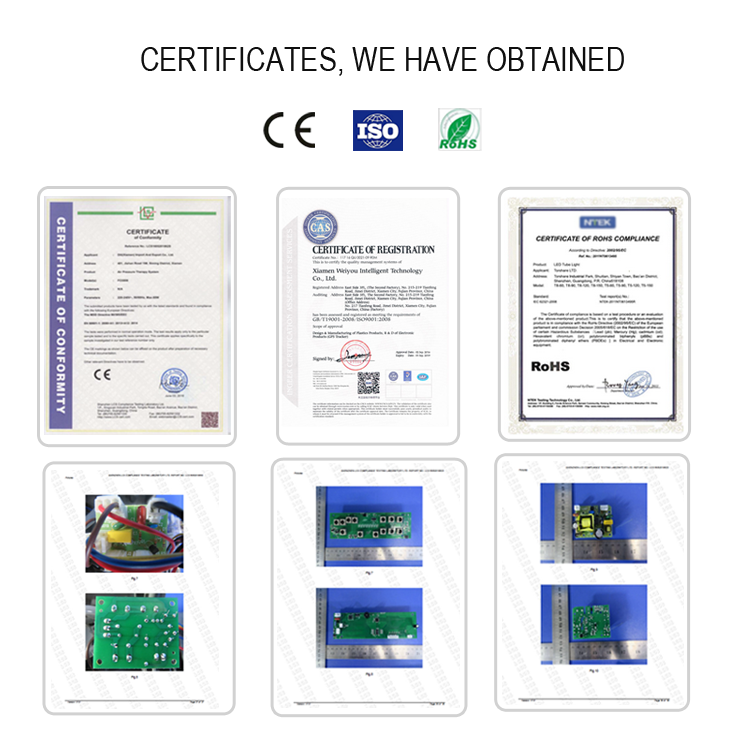 Fashion Carry Bag is available on request.
As one of the professional manufacturers and suppliers of recovery system for muscle recovery in China, Weiyou Intelligent has been dedicated to this field for many years. And thanks to its reliable performance and low cost, our recovery system for muscle recovery is very popular among various customers. Please rest assured to buy.
Inquiry